DOOR work in progress showing at the SAFEhouse for the Arts, San Francisco. I'm happy and grateful for the audience feedback and excitement. The piece is evolving – check in here for more performance updates!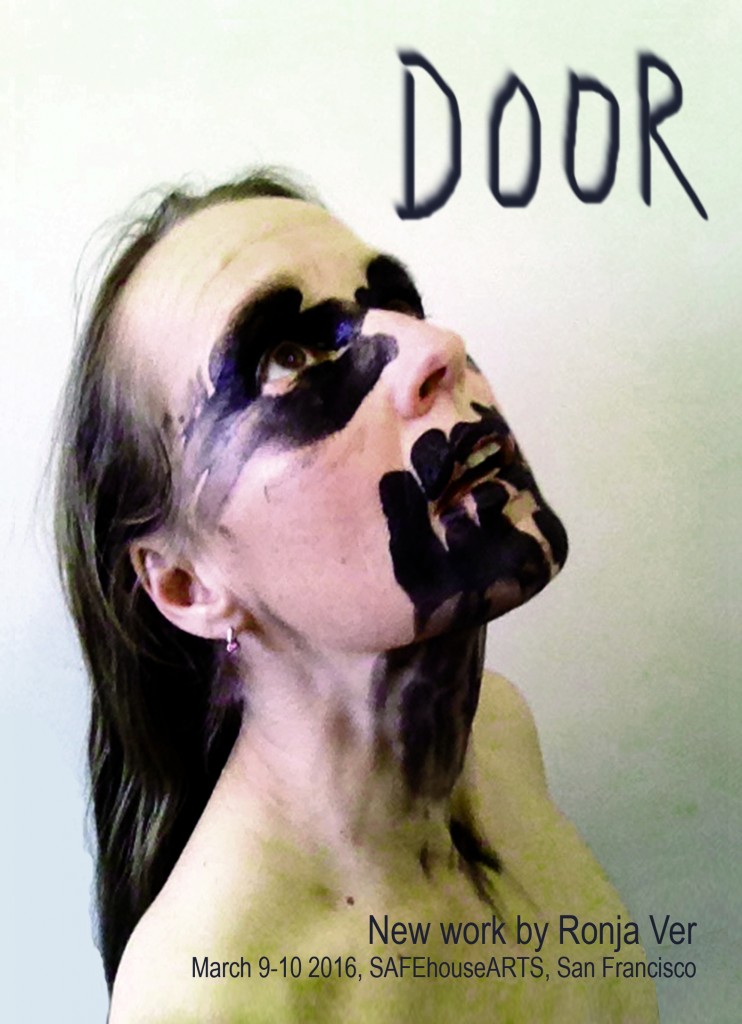 This piece began with mourning, as many of them do. A year ago I said goodbye to a close friend and mentor of many years, Riitta Vainio, dancing by her casket as she had requested.
Returning home, I began to explore the idea from my native Finnish culture, where the place where the dead go may be visited within dreams. This led me in multiple directions and many sidetracks, and the piece is still evolving. 
Come see me stumble, sweat, sing and attempt to end white supremacy by human sacrifice. There will be dancing.
Bring your own pillow (optional).
Wednesday, March 9th, 8pm
Thursday, March 10th, 8pm
1 Grove Street (@ Market), San Francisco, CA
Reservations:
safehousearts.org
Ronja Ver (Ronja Verkasalo) is a dancer and a dance maker, a teacher, a mother, an activist, a scholar, a native of Finland, living and making work in the San Francisco Bay Area.